References
Here are some of our references with out contact information.
Contact information will be given to you during estimate date to protect our customers personal information.

We will be giving you during estimate
Written and signed Estimate form.
Our license, bond and insurance information
At least fifteen recommendation letters from our customers.
Letter from the last customer we worked with.
Items to discuss before hiring a painting contractor booklet
Step-by-step service processing we go through
Our flyer with a coupon.
Our business card.
---

Deborah K. Ford
xxxx xxxxx xxx
xxxxxxxx, xx xxxxx

Hello Ismail,

As the rain is with us, I want to tell you how much I love the new house colors since it's been painted. It just looks SO MUCH BETTER in these cloudy conditions. I'm enjoying the beads of water on the deck...yeah!

Thanks again for all your hardwork and time.

It's appreciated!

sincerely,
Deb Ford


---

Amy and Justin Xxxxxxx
xxxx xxxxx xxx xx
xxxxxxx, xx xxxxx

Hi ismail,

Just wanted to take a minute to let you know how happy we are (ONCE AGAIN!) of the work you did on our house! the time and expertise you applied to painting the exterior of our house was second to none. you are professional, pay such attn to detail and have so much pride in the finished project! i know i will continue to seek you out for any job we have - inside or out. it's been 6 years since we have been working with you and i plan on many more!

Thanks so much!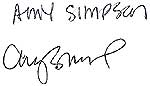 ---

Mary X. Xxxxx
xxx-xx-xxxx
xxxxx xxxx xxx
xxxxxxx xx xxxxx

To whom it may concern:

I am not very good at writing things down but I wanted to write him back to say how much I liked his work.

Eastside PaintPro Painted the outside of my house. To say it looks amazing would be understatement. One of my neighbors said it look like a picture in a magazine!

Eastside Paintpro Ismail was quick, efficient and very neat. Ismail was very patient with all my questions and guandrys about the colors. To put it simply; anything I needed and wanted to do to my house, Ismail did it while being very polite, kind and patient!

Thank you very much.



---

Lisa & Mick Xxxxxx
xxxxx@xxxxxxx.xxx
xxx-xxx-xxxx

Eastside PainPro Ismail Painted my living room hallways, kids bathroom and first floor entry completely. Also spray painted my millwork/doors and trims in these areas. The work get done day earlier than scheduled and he worked quietly and efficiently. Each night he cleaned up after him self, leave my house clean and message was left for next day's work schedule throughout the work. From start to finish, from proposal to final paperwork, work was done well and I can see what I did pay for.

I would happily hire Eastside PaintPro again when I need painting and would feel safe recommending them to my pickiest of friends.


---

Kelly & Kasie P.
xxx-xxx-xxxx

Dear Ismail-

We wanted to take a minute and thank you for the great job you did painting our new house. From the initial visit for the estimate to the final day of painting, you were top notch. The quality of the painting is terrific and the entire house looks great! The kids' rooms are fantastic-it really helped them with the move for their rooms to look so good.

I can't stress how happy we are with the job you did. We will call on you again when we have painting needs and will refer you to all of our friends.

THANK YOU!


---

Kim E.
xxx-xxx-xxxx

This is the third time we have had Eastside PaintPro out to complete a project at my house. He are always professional, on time, and considerate of my time and circumstances. The finished project is high quality, done very quickly—which is fabulous. He is very clean and take extra precautions to protect my house and floors while painting. Ismail was wonderful and accommodating with me as I changed my mind on paint colors and add on an extra room—which I truly appreciated that he was willing to take extra time and measurements to make sure everything turned out exactly as I wanted it. Thanks for another great painting experience.


---

Mark & Ruth
xxx-xxx-xxxx

Eastside PaintPro painted the exterior of our home and we are very pleased with the results. Ismail communicated promptly, was well organized, prepared, and efficient in the work. He listened and was sensitive to the concerns we expressed especially in regards to plantings near the house (Our landscaper can't believe they didn't damage plants). He took time to explain what he would do and had printed material to clarify the process along with pertinent legal and insurance information.

We would highly recommend Eastside PaintPro.


---

Karen K.
xxx-xxx-xxxx

Ismail has been a complete pleasure to work with. He's very neat and tidy. The paint job was excellent.

He was a great help in choosing my colors.

The job was done in a timely way and I couldn't be happier!


---

Don and Cindy H.

Dear Ismail:

We appreciate the excellent work Eastside PaintPro did on our interior painting. We were pleased with the color match and all the additional touch ups you did for us. Having this small job taken care of smoothly has been a big help to us in getting our house ready to sell. We will gladly recommend your company to others.

Many thanks again,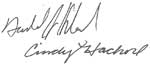 ---

Christine & Jonathan F.
xxxxx xxx XX XX
xxxxxxxxx Xxx, XX xxxxx
xxx-xxx-xxxx

Ismail really knows what he is doing. I told him, he ought to be on TV to give painting tips and tricks like Ciscoe the gardening guy. He is professional, punctual, and responsive. He knows how to solve any problems that come up and he does a quality job. He's also hardworking and professional.

Thank you.

---

Mr & Mrs Bill & Leanne M.
xxxxx XX xxxxx Xx.
Xxxxxxxx, XX xxxxx
(xxx) xxx-xxxx

Eastside PaintPro and Ismail,

Thanks for making our home look new again.

Even after several months, I'm still noticing little attentions to detail that make us glad we chose you to paint our home.

We'll call you when it's time to paint our interior.

Thanks for the Quality & Fast job.



---

Mr & Mrs. Rick and Susan T.
xxxx xxxxx Xxx XX
Xxxxxxxx, XX xxxxx
(xxx)xxx-xxxx

To Whom It May Concern:
We are very pleased with the work done by Eastside PaintPro. Everything from the original contact through the clean up was handled very professionally. He did an outstanding job at a fair price. We would not hesitate to recommend Ismail and Eastside PaintPro to anyone who needs any painting done.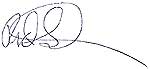 Rick and Susan Tada
---

Mrs. Kimberly & David E.
xxxxx XX xxxx XX.
Xxxxxxxxx, XX xxxxx
xxx-xxx-xxxx

Eastside PaintPro and Ismail did a fantastic job at painting the exterior at our home.
Our home looks absolutely fantastic and was completed with minimal disruption. The service Ismail provided was top-notch and was Nordstrom like. Ismail was very friendly, saw the project from start to finish was very polite and helpful and maintained constant communication from the date we selected Eastside PaintPro to the date the work was actually completed.

I would highly recommend him. A+++++
Thank you.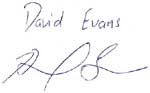 ---

Ms. Marlene L.
xxxxx XX xxxx XX
Xxxxxxxxx, XX XXXXX
(XXX) xxx-xxxx

We recently had Eastside PaintPro paint the outside of our house. (This is the third painting job Eastside PaintPro did for us.) Once again, we were very impressed with Ismail's professionalism and attention to detail. We will definitely contact him again when we need any painting done.

Thank you very much. Job well done.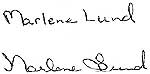 ---

Mrs. Amy S.
xxxx xxxxx Xx. XX
Xxxxxxxxx, XX xxxxx
(xxx) xxx-xxxx

Eastside Paint Pro has professional, friendly, dependable people, and provided a job well Done.
It was very comfortable having him in our home for the week and the work turned out great!

Thank you.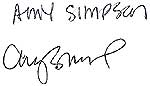 ---

Ms. Candace K.
xxxxx XX xxxx Xxx
Xxxxxxx, XX xxxxx
(xxx) xxx-xxxx

Thanks for doing such a nice job. Your positive attitude and attention to detail made a great combination.
As I'm always changing my mind, don't be surprised if I call you again.

Candace Kirt


---

Heather Hayes & Lee F.
xxxx xxxxx Xxx XX
Xxxxxxxxx, XX xxxxx
(xxx)-xxx-xxxx

Ismail was professional, on time, reliable and he's dedication to detail on the home is appreciated. We have a beautiful exterior finish on our home. We are satisfied with the prep work and overall applications to the home.

Thank you,


---

Ms. Mary S.
xxxx xxxxx xxx xx
Xxxxxxxx, XX xxxxx
xxx-xxx-xxxx

Hi Ismail:

You did a very good job!

You are dependable and on time, which is unusual in dealing with service vendors.
You did everything you said you would do and replaced everything before you left.

Before you even bid the job you spent a considerable amount of time matching samples to our various furnishings and making suggestions to help stay within our budget.

I will surely recommend you to family and friends. Dealing with you has been a great experience.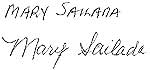 ---

Mrs. Carol & Niels N.
xxxxx xxxx xxx xx
Xxxxxxx, XX xxxxx
xxx-xxx-xxxx

We were so pleased with Ismail's professionalism from our first contact. He returned my call promptly, was one time for his appointment and came prepared with details about his business (process, reference, licenses) so I didn't have to ask. The paint result was excellent - timely, detailed & clean.

I have recommended him already to friends.


---

Kim K. O.
xxxxx xxxx xx.
xxxxxxxx, xx xxxxx
xxx-xxx-xxxx

Dear Ismail and Eastside PaintPro

Thank you again for the interior paint job you recently completed in our home. You were prompt, quick and tidy. I also want to thank you for the advice you offered me regarding color choices. We will be calling you back when we're ready for our next project.

Sincerely,


---

Mary A. T.
xxxx XX xxxxx xx.
Xxxxxxxx, XX xxxxx
xxx-xxx-xxxx

Dear Ismail (Eastside PaintPro),

I want to thank you for helping me achieve the beautiful new look in my living room, dining room, entry and hallway. I am very pleased with the final outcome and so appreciate the suggestions you offered along the way. I also want to say that your professionalism, from start to finish, was commendable. You were easy to communicate with throughout the process. You were always punctual and worked diligently while you were here. I would happily recommend your painting services to my friends!

Sincerely,


---

Ms. Mimi H.

To: Eastside PaintPro
Ismail,

I appreciate your "eye" for color tone and design plus your professionalism as a business owner - including meeting fully all terms of your contract, punctuality and positive attitude! Due to your great attention to details I am now living in a gorgeous new environment because of your expert skills I have already highly recommended you to several friends and will continue to show off my new living space giving you all the credit. My friend Mary Ann Tineus, may call you shortly for an estimate. I could not be more pleased with the tones you helped me choose as now, especially on grey days, my buttery cream paint is ever so cheery and the plum accent is a perfect touch - it surprises people with the richness of the combination! Thank you for all of your assistance!!

Everyone is so very impressed with the job you did for me.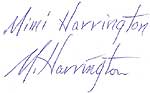 ---

Aimee K.
xxxx xxxxx Xxx XX
Xxxxxxx, XX xxxxx
xxx-xxx-xxxx

We had all the main walls in our home painted as well as bi-fold closet doors.

The job was done extremely well. It took two days my house was cleaned each day and the end result was great.

Thank you.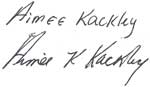 ---

K. Courtney & J. Patrick C.

xxxxx xxxxx xxx xx
Xxxxxxxxxx, XX xxxxx
xxx-xxx-xxxx

We give our highest recommendation to Ismail and Eastside PaintPro!

Ismail is professional, courteous, dependable, honorable and accurate with his time and costs.
We had him do a major job the week before Christmas and I barely knew he was there. We think he did such a great job; we booked him immediately to do another interior painting project.
We will also be using him for exterior job this summer.

Thank you, Ismail and Eastside PaintPro. Outstanding work…!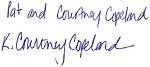 ---

Mr. Glen S.
xxxx xxxxx xx xx
xxxxxxxx, xx xxxxx
(xxx) xxx-xxxx
xxxxxxxx@xxxxxx.xxx

To: Eastside PaintPro

Ismail was very professional in the pre painting preparation on very challenging fixes and weather conditions before painting.
Start to finish job well done.

Very good value.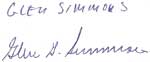 ---

Meredith L.
xxxx xxxxx xx xx
xxxxxxxx, xx xxxxx
(xxx) xxx-xxxx

A professional, from estimate stage thru to completion of job.

We found Eastside PaintPro to be very pleasant to work with.

He do a good job, with minimal disruption.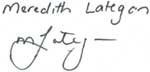 ---

Denise L.
xxxxx XX xxxx Xx
Xxxxxxxxx, XX xxxxx
(xxx)xxx-xxxx

Dear Ismail,

I am so very happy with the work you have done in our house. When you first came out to give an estimate for a portion of the job a year ago, I was convinced that I would be doing my family a favor by painting the walls myself. I did a pretty good job painting some walls, If you don't look at the overspray paint I still have to clean off! But let the truth be known to all your potential clients: painting is best left to the experts, What took me a year to do, took you three days, and your work is superior to mine.

I was most impressed with your straight lines at edges and intersecting walls, and the virtual evenness of the color upwards and sideways 20 some feet. You were right about the color selections, as learned through the many projects you have done. I look forward to having you and your help back to freshen up the paint in the future.

Thank you again
Sincerely,


---
Click for more References. Next Page